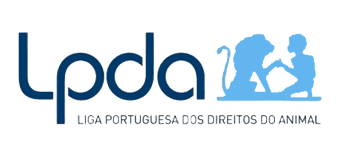 Ceramic PREMIUM Feeder or Drinking Bowl with bamboo support and environmentally friendly. Ceramic leaves the water cooler and for much longer, up to 5ºC in relation to room temperature. Due to its smooth texture, it prevents the accumulation of microorganisms, preventing diseases caused by germs, bacteria and fungi.
Simplesmente fantástico. O retrato da minha porquinha da Índia, a Aurorinha
Excelente trabalho e excelente profissional
João Gonçalves
2022-04-19
Perfeito!!!!!
Desenho ficou fantástico, foi uma prenda espetacular para oferecer.
I had a commission done for my Mom's birthday. Everything went smoothly, and shipping was quick! The piece came out fantastic, and my Mom loves it. I cannot recommend enough!
Excelente!
Carla Sofia Sequeira
2021-11-17
Adorei o retrato do meu Pet, excelente trabalho! Recomendo
Portuguese League of Animal Rights
25 Years in favor of the Animal cause
The LPDA was founded in 1981 by a group of personalities from the scientific, cultural and political areas of Portuguese society, chaired by Professor António Gomes Guerra, corresponding to the invitation made by Doctor Georges Heuse, (Professor at Sorbonne), President, at height of the Ligue International DES Droits de l`Animal (LIDA).
The Portuguese League of Animal Rights, since its foundation thirty-five years ago, has changed public opinion in Portugal regarding the protection of animals and their rights to (all animals: pets, pets, used ones in experiences, in shows and sports, of the wild fauna, of the species threatened at the planetary level);
– We act and participate in working groups at the various levels of the Portuguese State (Assembly of the Republic, Ministry of the Environment, Agriculture, Internal Administration, Culture, Police Officers, etc.);
– We are part of the founding group of the Portuguese Confederation of Environmental Associations;
– We collaborate with several foreign counterparts, with whom we maintain exchanges, in the various areas of animal welfare
– We represented Eurogroup For Animal Welfare, from 1989 to 2010, in Portugal, on their own merits and at their invitation.
– We issued general and specific laws for the defense of animals;
– We won some lawsuits in favor of animals, we stopped the slaughter of the pig in several locations in the country, the shooting of pigeons and others.
– We developed pedagogical actions on animal and environmental issues in several schools and universities, as well as public exhibitions, colloquia and debates on the same aspects.
– We have denounced, to the competent bodies, violations of the current laws, with emphasis on the commercialization and exploitation of animals through the Internet (OLX)
– We have supported and collaborated with several zoophiles from north to south of the country, providing information and legal advice.
– We have a daily customer service, information and legal advice service.
– We have developed partnerships for the collection of food for animals, with two large areas across the country.
– We provide food and veterinary support to animals from more than 50 needy families.
– We manage two Zoophilic Associations with around 200 animals (AMIAMA and IZQC), which we are recovering to improve animal welfare.
To expose here exhaustively all the actions that the LPDA has developed or participated in, it becomes impossible because there were many and always significant.
It is not easy, we move forward step by step but always with determination and a lot of sacrifice, we can be proud and say that we have opened the way for young people to become increasingly interested in this Noble and Just Cause; step by step, a lot has been changing with regard to animal and environmental issues, which gives us courage and strength to continue.
We base our actions on the philosophy of the Universal Declaration of Animal Rights, an advanced ethic for a fair "Animal Welfare".
Maria do Céu Sampaio
(President of the LPDA)